A new 170 MW solar project in the MidAtlantic region of the United States, will use all-terrain tracking technology from Nevados that avoids costly and environmentally disruptive grading of the rural site and will save an enormous amount of steel.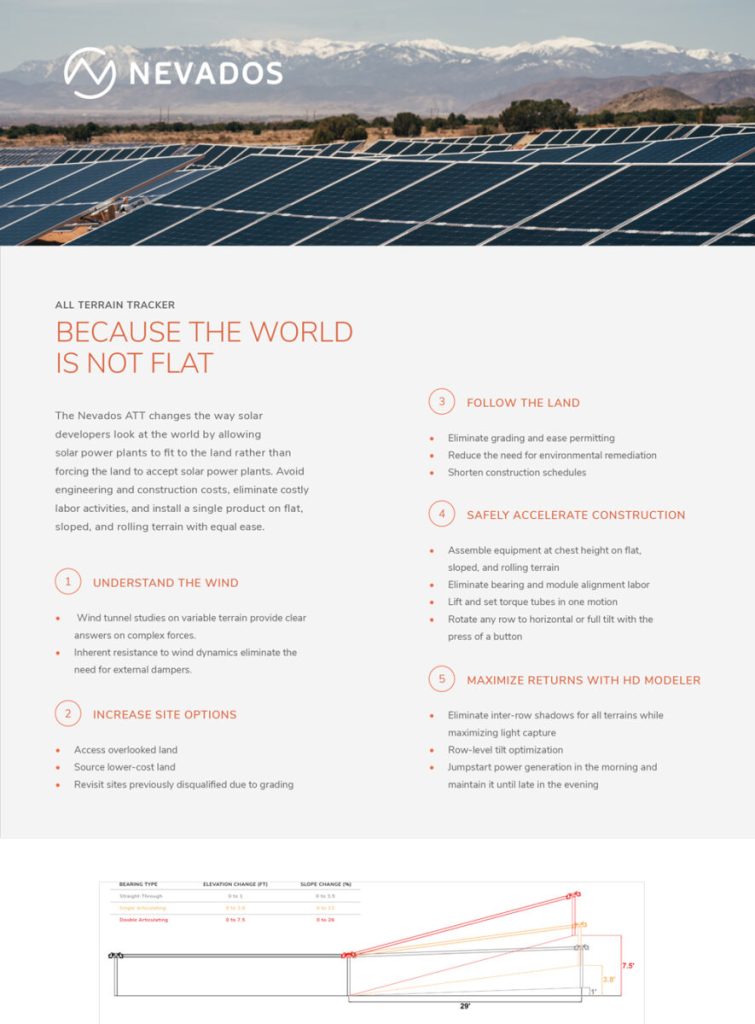 The Nevados ATT changes the way solar developers look at the world by allowing solar power plants to fit to the land rather than forcing the land to accept solar power plants. Avoid engineering and construction costs, eliminate costly labor activities, and install a single product on flat, sloped, and rolling terrain with equal ease.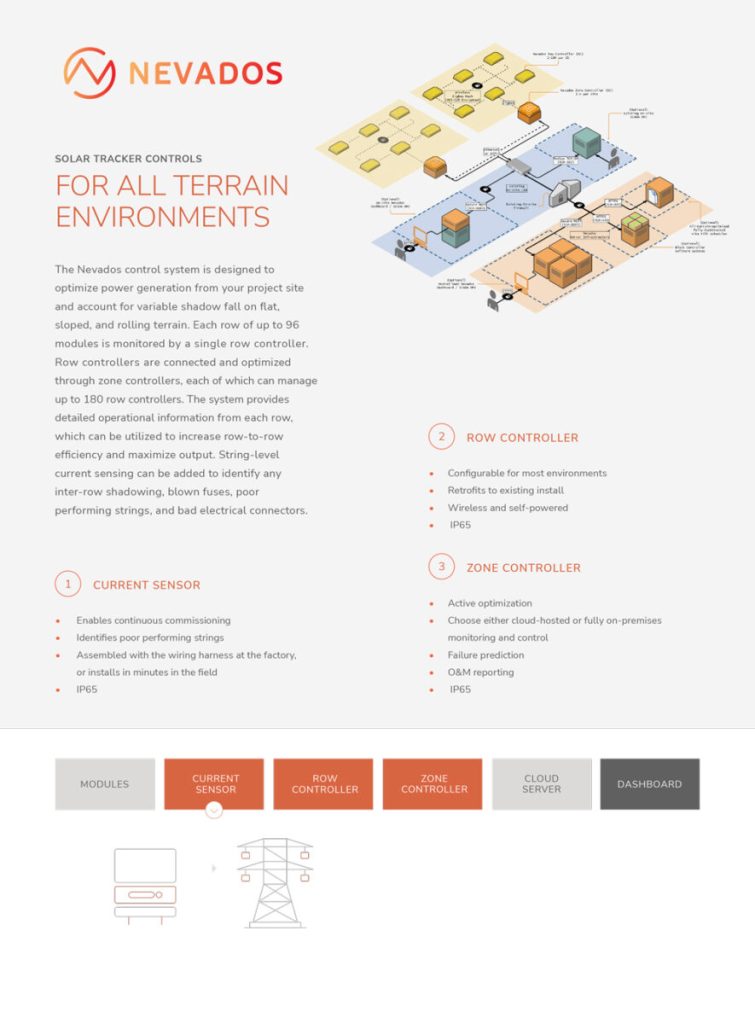 The Nevados control system is designed to optimize power generation from your project site and account for variable shadow fall on flat, sloped, and rolling terrain. Each row of up to 96 modules is monitored by a single row controller. Row controllers are connected and optimized through zone controllers, each of which can manage up to 180 row controllers.