D. E. Shaw Renewable Investments.
W6x7, W6x8.5, W6x12, W6x15
D. E. Shaw Renewable Investments sought additional capacity for a power plant already under construction. The available terrain was challenging with difficult soils. Grading was not feasible for this terrain, and the soil conditions made accurate foundation install highly challenging.
The Nevados ATT® was selected due to its ability to fit to natural terrain, accept significant foundation misalignment, and provide that benefit at flat-land tracker pricing. Slopes ranged from 0-6% with significant undulations in the N-S and E-W direction. Underground cobbles created tremendous foundation install challenges with misalignments of up to 12". The Nevados ATT® fit to the site perfectly with no changes to the standard install procedure.
Self-Powered Nevados All Terrain Tracker® Rows.
Blocks arrayed around existing irrigation canals
$25K for remediation of stormwater washouts.
Mowing of existing plants.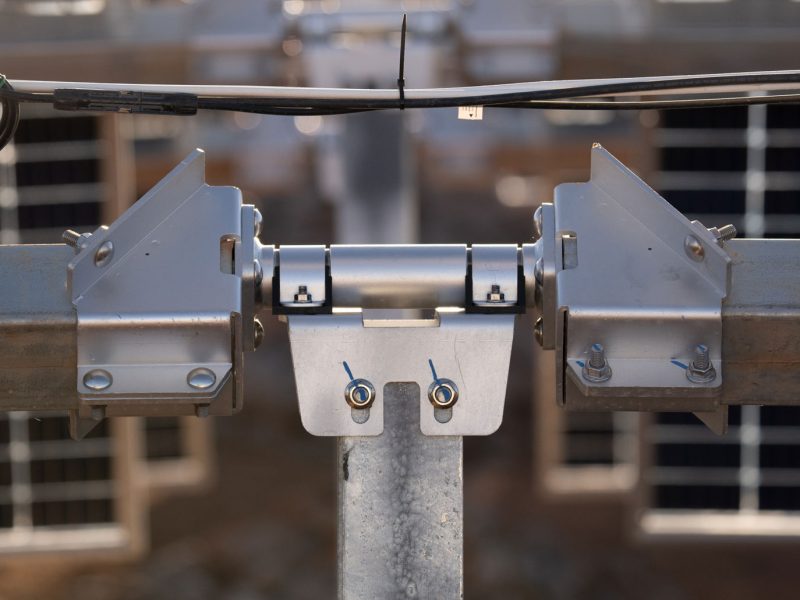 Straight-through bearing can handle up to 12″ of deflection.